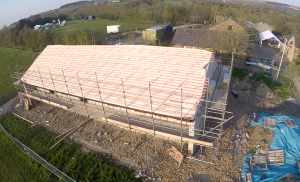 We are currently part way through a capital project to create a brand new, 18-bed, high quality Bunkhouse.
Subject to funding, we are anticipating an opening date of autumn/winter 2018
Watch this space for announcements of availability once we have an opening date.
In the mean time, you can help us speed up the build by sponsoring a block in return for which, you will receive a VIP invite to the completion of phase one and have your photograph taken along with all the other sponsors which will then be displayed in pride of place in the building for posterity.