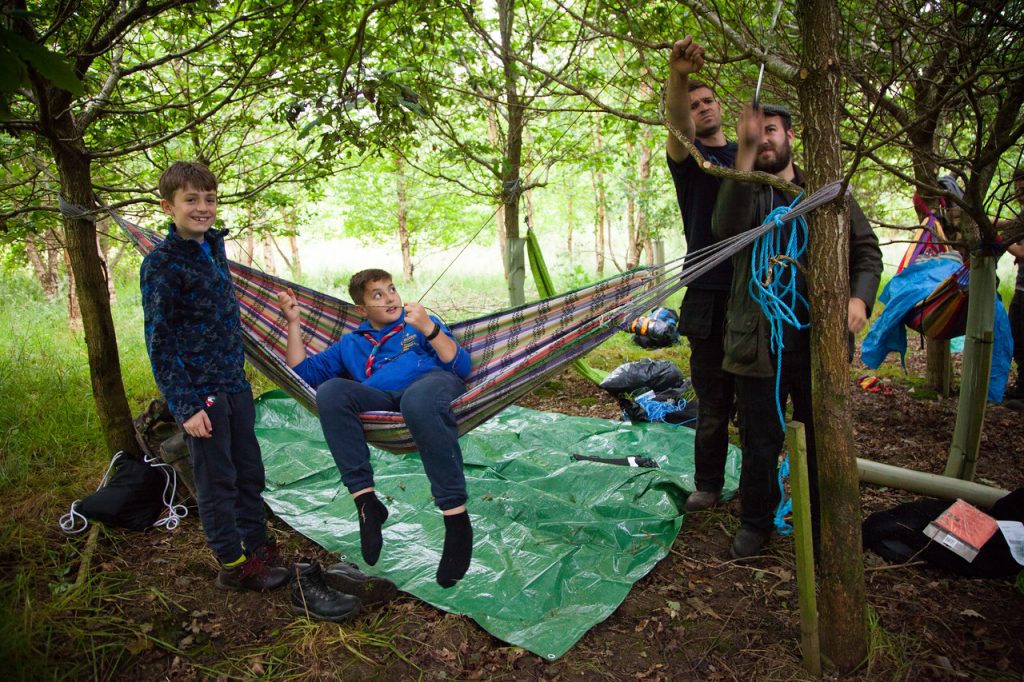 We are big believers in backwoods and greenfield camping and as such we have created a backwoods area which is classed as greenfield for Scout permit needs.
On our map, it is shown as "To the woodland area" and along the track there is a mixture of clearings and dense woodland.
We planted most of these trees when the site was first purchased and they are now just capable of supporting hammocks.
We also are one of the few campsites to allow wet pits, fire pits and latrines to be dug in the ground and used.
Obviously, we expect these to be cleared up properly after use and marked accordingly so that the next groups don't get any "suprises"
Usual camp fees apply and Scout Leaders require greenfield camping permits.