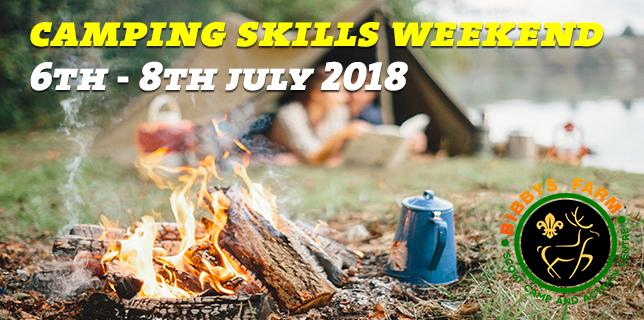 Date/Time
Date(s) - 06/07/2018 - 08/07/2018
19:30 - 15:00
Location
Bibbys Farm
Categories
This training weekend is open to all ages from 8 upwards to include Cubs, Guides, Scouts, Explorers, Rangers, Network, Leaders etc.
We will camp for the weekend and some of the skills we will cover are:
Pitching tents, firelighting, Knife, Axe & Saw, programme & menu planning, camp cooking, tilley lamps & stoves and Saturday night, we will offer the opportunity to sleep in a hammock under the stars for those who wish to do so.
We will provide the food for Saturday Breakfast and Lunch and teams will need to bring food for the other meals and in particular, the Saturday evening meal should be a 3-course meal to showcase the team's skills.
We will operate as teams of 6-8 people including leaders
Anyone wanting to apply as an individual should contact the office so we can build a composite team.
Any leaders wishing to form a leaders-only team would be welcome to do so.
Leaders without permits are very welcome to attend and we can cover this through our own people with permits.
Each group would still need to submit a Nights Away Notification locally.
Bookings