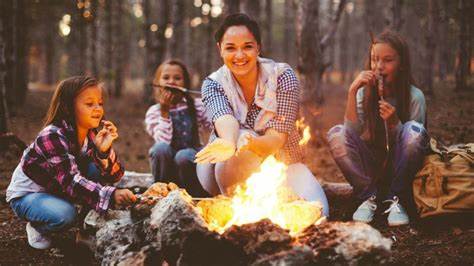 Date/Time
Date(s) - 13/05/2022 - 15/05/2022
19:00 - 15:00
Location
Bibbys Farm
Categories
We get so many families enquiring about coming to camp at Bibbys Farm but sadly we can't normally allow this.
However, there is a way we can do this by Scout Groups having a "Family Camp" where their Beavers, Cubs or Scouts can come and camp and bring along their Mums & Dads and siblings too.
For the weekend of the 13th to 15th May, we invite Scout Groups to make a booking and then arrange for all their parents to undergo a DBS check locally and then all come and camp together as a group for the weekend.
We'll provide most of the programme including our outdoor cinema and activities for everyone including the parents.
Public camping elsewhere can be around £60 per night for 4 people without any activities. We've priced this to be accessible for all families for great value.
Scout Groups
It is a well known fact that having family camps is a great way to help parents become more supportive of and involved with their group but we also know they are not easy for all groups to arrange. Here, we're providing the framework for groups to run a family camp with us providing much of the programme.
As a group, all you need to do is arrange to DBS your adults that are planning to attend and arrange the tents and catering and join in with the programme. We'll do the rest.
Groups should make a central booking with us using the form below and just keep us updated as to the number coming on a regular basis so we can plan the programme to suit the expected numbers.
Families
Any families wishing to join in should contact their Scout Group to ask to be added to their list of families who are joining us. Sadly, we can't take bookings from individual families, just from the groups themselves.
Bookings