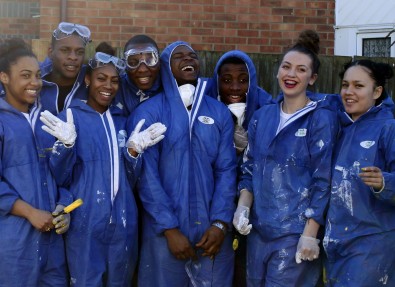 Date/Time
Date(s) - 13/10/2018 - 14/10/2018
09:00 - 16:00
Location
Bibbys Farm
Categories
This is a unique opportunity to work as a part of a VIY project for Explorer Scouts & Network to learn new skills, work alongside skilled professionals and undertake a worthwhile project at the same time.
We are looking for 15 young people (Explorer/Network age) to join this scheme which takes place on our Environment weekend.
This is a separate event but participants would be very welcome to come for the full weekend and take part in the other activities, food and entertainment.
The project is to refurbish and re-decorate the voluntary staff quarters at Bibbys Farm. We're emptying the building the weekend before, re-painting etc on this weekend then putting everything back over the following week.
Both VIY and ourselves are also seeking skilled professionals to work with the young people and teach them some vital skills and mentor them over the weekend.
There is no cost to take part but please also book onto the Environment Weekend too if you want to stay for the full weekend.
Participants will also receive a certificate for their portfolios to help future employment opportunities.
http://www.volunteerityourself.org/
Bookings
Bookings are closed for this event.