Description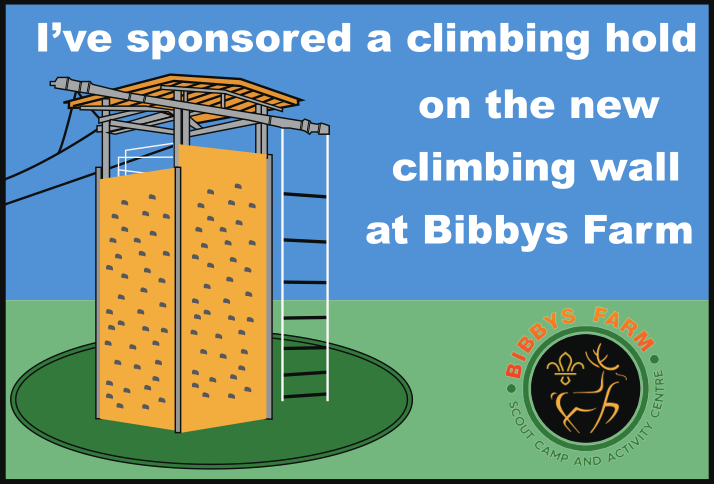 Our next large project is to build a new, multi-purpose climbing tower.
The new tower will include three climbing faces, an abseil face and an internal climbing wall for when the weather is poor.
It will also have several other climbing elements including crate stack, a high all-aboard and leap of faith plus a twin zip line.
All we need to do now is raise the £140,000 to get the project underway.
We have lots of funding applications in, we'll be putting a chunk of our own funds into it and to help us reach the target earlier, we are offering the opportunity for people to sponsor a climbing hold for £5. In return, in addition to the good feeling of helping us out, we'll also send you a limited-edition badge and we'll invite all badge holders to our opening day for a free climb.
Address is required so we can post your badge to you as is the £1 for postage of the badge.
Alternatively, you can donate & collect on-site.