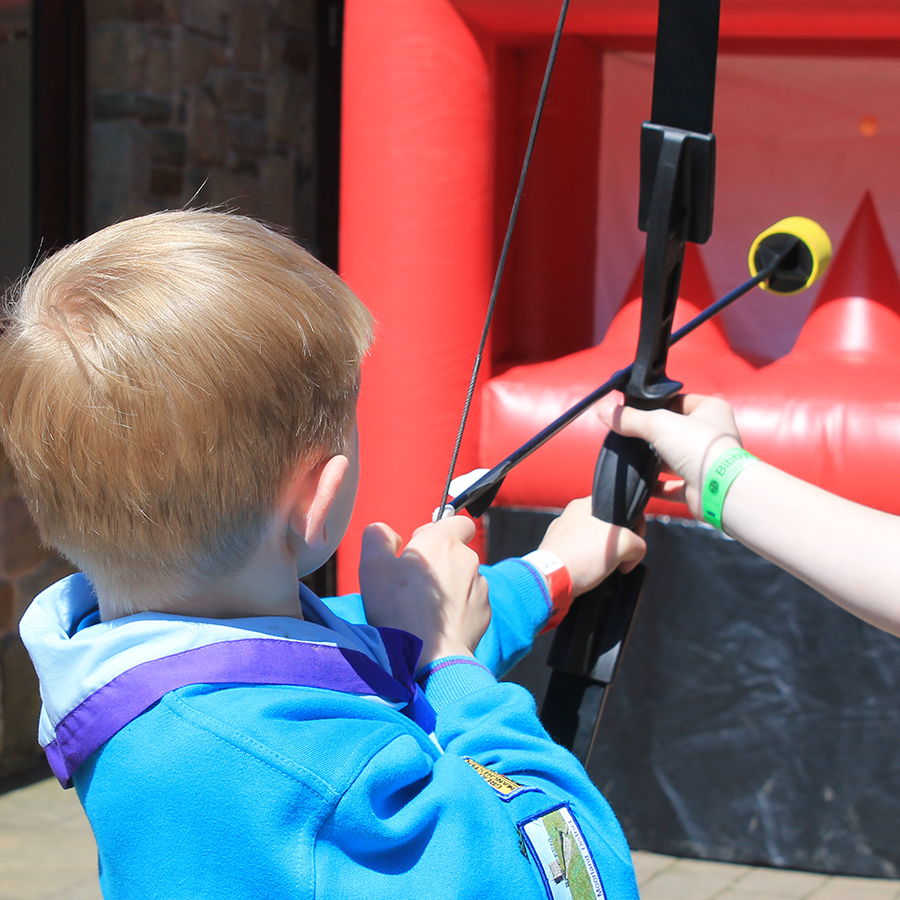 Our Hover Archery is a fun and safe alternative to "real" archery and just needs a competent adult to operate rather than any formal qualifications or permits.
The inflatable target has 4 jets on which 4 x ping pong balls "hover" and the participants fire arrows at these that have large tips so they are safe to use.
The idea is to knock the balls off the air jets.
We usually set this up in the alcove in the courtyard next to the main kitchen/dining room but it can be used almost anywhere that is sheltered from the wind and near to mains power.