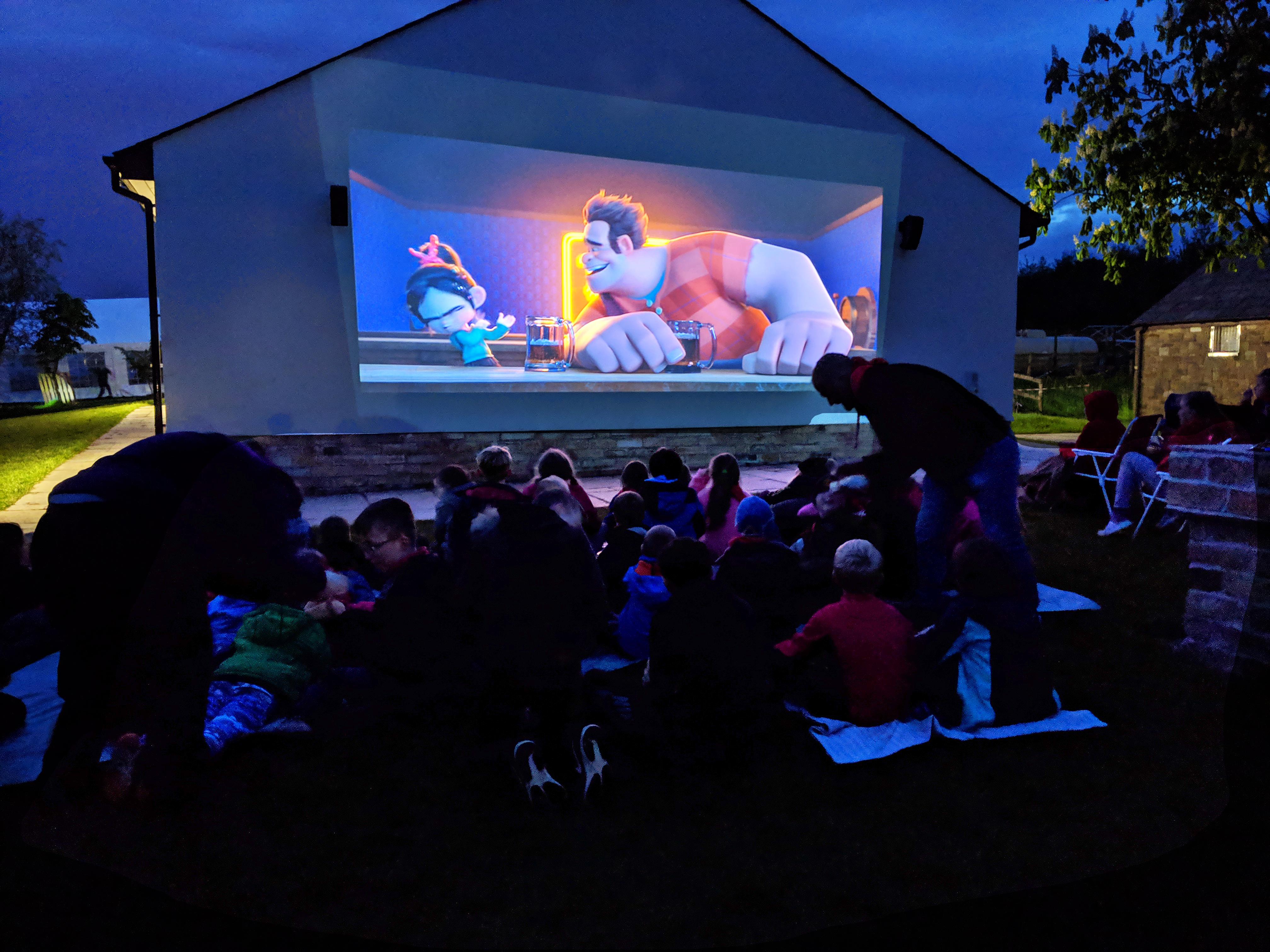 When we were building the Bunkhouse, we realised there was a large wall at one end and we wondered what to do with it.
So we had the brainwave of turning it into an outdoor cinema.
The stone cairn houses a bright 5000 lumens HD projector which fills the "screen" with a bright image and in the Bunkhouse we have a Blu-Ray player and an amplifier that drives the Bose outdoor speakers.
The image is bright enough at dusk and you can work out what time that is Here
Groups who wish to use it just need to ask and you can bring your own film or pick one from our library.
It just needs to be suitable for all ages present on-site and open for all to join in.
We hold the appropriate license that allows us to show films.