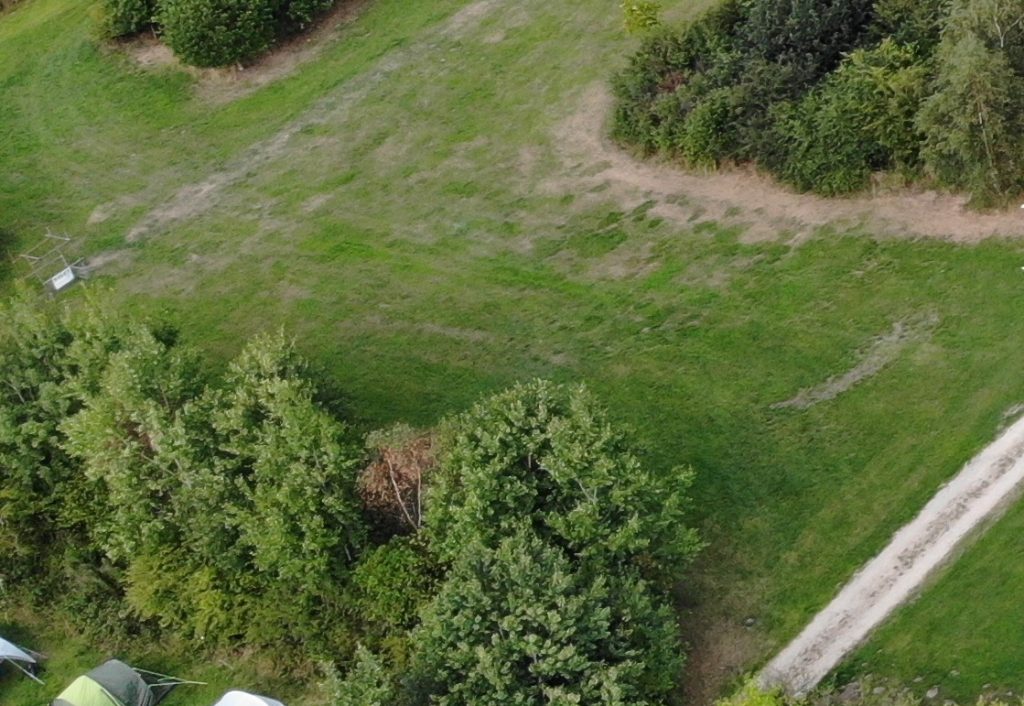 Woodside is a strip of grass that runs alongside our tree nursery and is right next to our main "Hulton Field" by Camp Centre.
In the picture, the right hand area is level but has a slight slope down to the left hand side.
The pitch can accommodate up to 45 people at a push but we'd usually camp up to 30 here.
This site is approx 60 metres to the nearest toilet block and has it's own tap on the track that runs alongside.