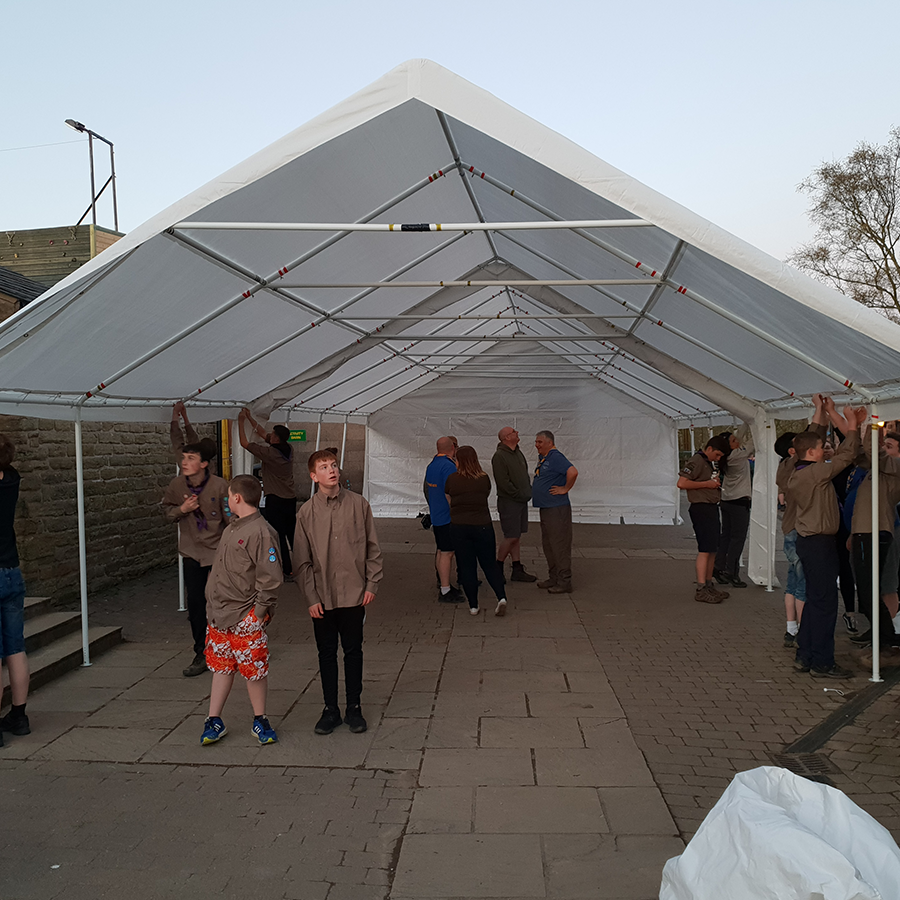 We have a number of marquees that are available for hire.
Generally, we try to only use them in our courtyard to keep them clean and protected from the wind.
If you wish to hire one, generally, we will also need you to provide a team to help with erection and taking down afterwards as they are quite labour intensive.
All our marquees are 6m wide and vary in length.
The one int he photo is actually two marquees, 8m and 6m which make it 14m x 6m overall. They come complete with walls and ends.