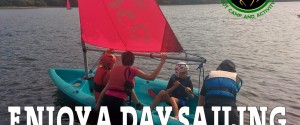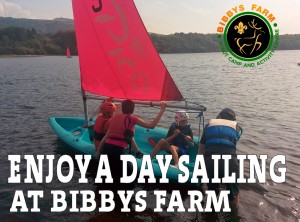 We can now provide half or full day instructed sailing sessions for groups of up to 8 people.
The activity takes place at the Lower Rivington Reservoir where you can use their changing rooms and get kitted up with your bouyancy aids before spending a great half day or full day on the water either learning how to sail or developing your skills further.
The cost for a half-day session which can accommodate up to 8 people is £160 (£20 per head) and includes the craft and instructor for the day.
For a full day session for 8 people, the price is £240 (£30 per head) but you have the ability of swapping the 8 people around at lunch time if you like.
For larger groups, we can increase the number of instructors but essentially it is the same price for each set of 8 (or up to 8) people.
This special rate is only for voluntary youth organisations staying at Bibbys Farm. Other groups can be catered for but the pricing is different.
Until we add this to our booking forms and web site, please contact the office to make an enquiry or booking for this activity