Date/Time
Date(s) - 11/07/2020
09:30 - 16:00
Location
Bibbys Farm
Categories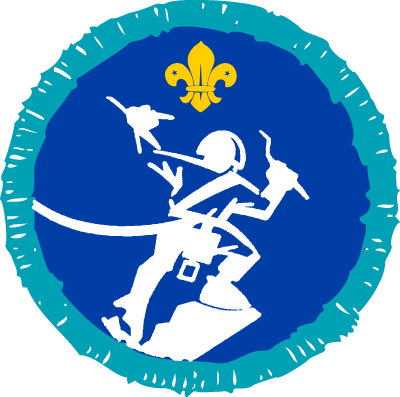 We have a 1-day course scheduled for Saturday the 11th July 2020 to run the Climber Activity Badge for Explorer Scouts.
There are 15 places available on a first come, first served basis.
Open to any member of the Explorer Scout section, who has prior experience of climbing and abseiling (recommended at least 2 sessions).
The day will be split 50/50 between both theoretical and practical elements of climbing; covering all aspects of the climbers activity badge (which you will be awarded at the end of the day). The subject area will be covered in enough depth to also count as one of the three activity areas required for the Activity Challenge Badge.
The badge requirements that we will cover are:
Complete at least four different climbs, each of which should be listed
in a climbing guidebook. If you have done this already, or if you hold the Scout section Climber Activity Badge, move straight on to step 2.
Know how to put on a harness and helmet, and the calls used in climbing.
Understand and demonstrate the proper use of a belay device.
Experience at least one session (two hours) of single-pitch climbing on a man-made climbing wall, either indoors or outdoors.
Be able to use information given in a climbing guidebook. Explain the grading systems for climbs.
Select at least five separate climbs, locate the starts on the ground and climb them. The standard on an artificial wall should be grade 5+ or 6. On a natural face it should be 'very difficult'.
Abseil down a face of not less than 15 metres using a safety rope.
Demonstrate how to care for the equipment used and explain what you should look out for when equipment is nearing the end of its life.
The day starts right after flagbreak at 09:30 and runs until 4pm, bring a packed lunch
Bookings