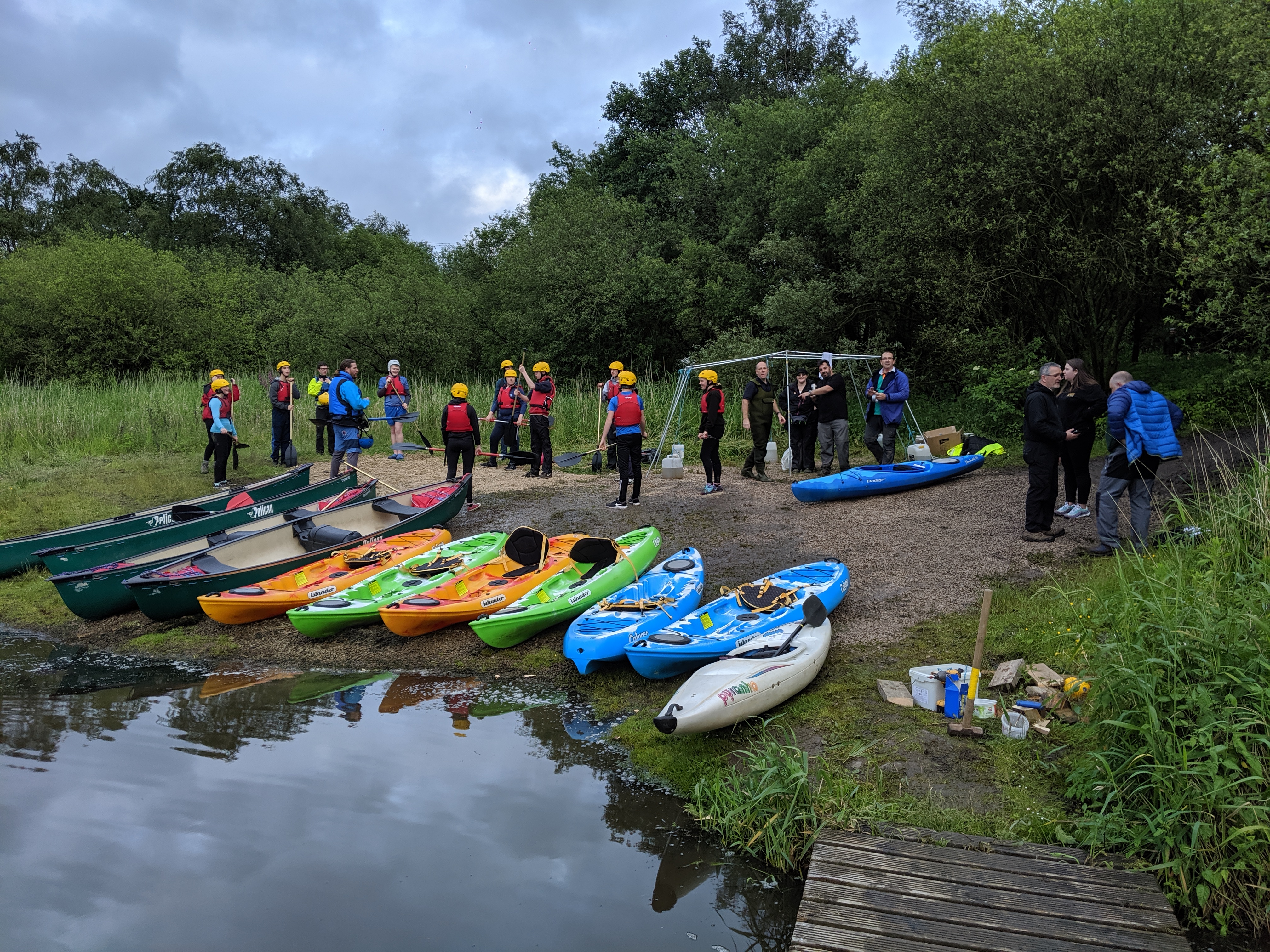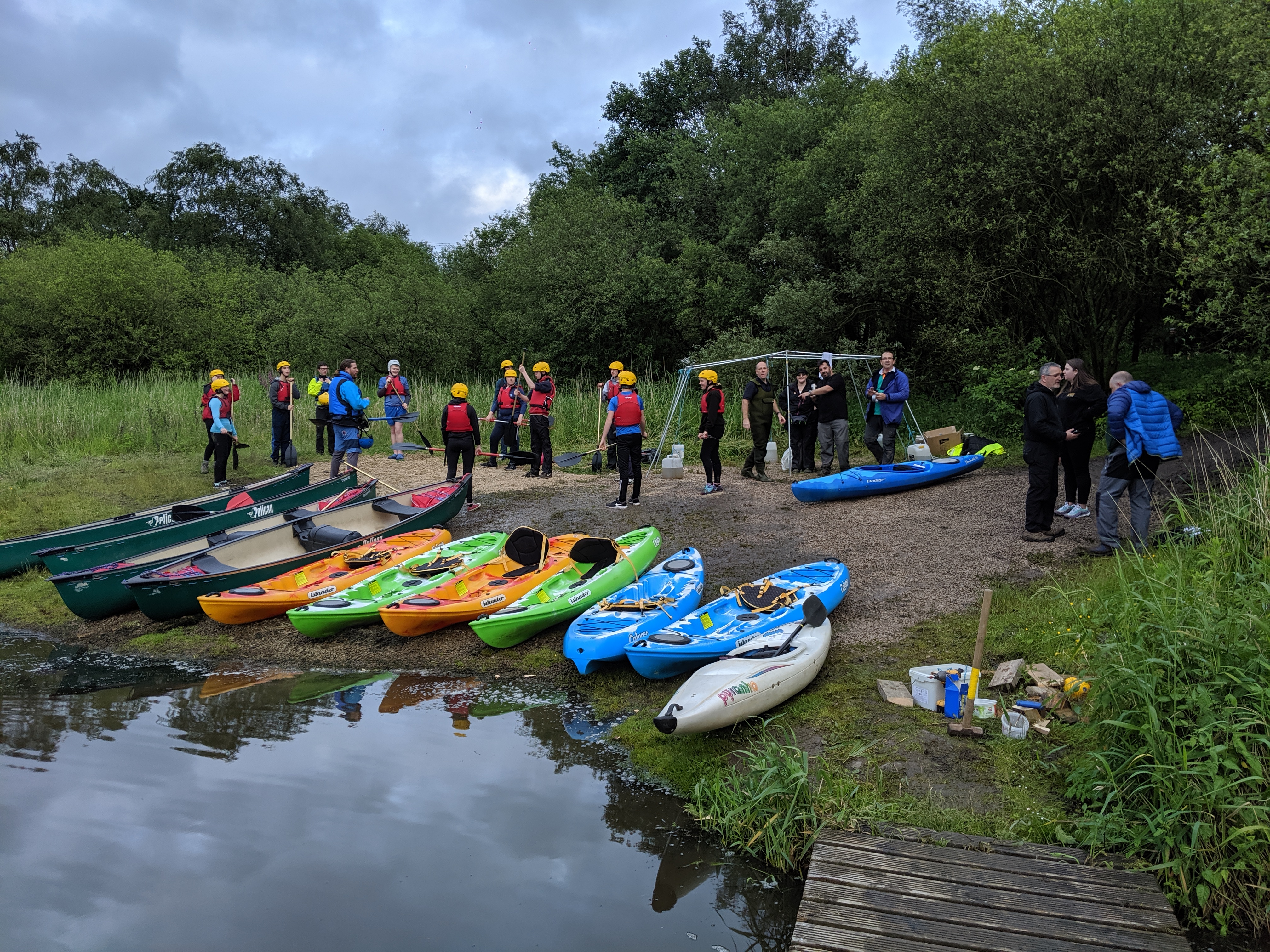 This National Governing Body course will enable those who pass to be able to deliver all the water activities on offer at Bibbys Farm including Kayaking, Canoeing, Sit-ons, rafting and Stand-up Paddleboards (SUPs) For Scout Leaders, this will qualify for the "technical ability" part of a water activity permit but the remainder of that permit application would need completing before young people can be taken out on the water.
It is a 2 day course and to complete, participants must also have successfully completed their FSRT course which is also listed in our available courses this year.
The course is non-residential but get in touch if you would like to stay over as camping and/or an indoor bed could be made available at a small extra cost.
*Please note: Completion of the course will require membership of the BCU and a Coach registration also with the BCU. These are at an additional cost, direct to BCU and not included in the course fee. In 2020, these fees totalled £90 per person.
If this course is showing as full, please e-mail booking.office@bibbysfarm.org.uk and ask to be put on a waiting list. If we get another 6 people, we can run a double course for a total of 12 instead of 6 places.
---
British Canoeing Awarding Body Paddlesport Instructor Introduction
The Paddlesport Instructor qualification is designed for instructors running paddlesport taster/starter sessions within the safety management systems of clubs, centres or other organisations in:
'Very Sheltered Water' environments;
craft deemed suitable for a first time experience.
The primary role of the Paddlesport Instructor is to deliver safe and enjoyable taster/starter sessions based on their group's needs and aspirations. The qualification will support the instructor with practical skills such as kitting up a group and getting afloat, initial familiarisation activities, games and activities to support learning and how to use mini journeys to support learning, inspire adventure and exploration. This will be enhanced with support on how these sessions can be delivered in a way that is enjoyable, safe and rewarding.
We anticipate that the qualification is likely to be used by instructors in clubs, centres, schools, Duke of Edinburgh, Youth Groups, Uniformed Groups, etc. Instructors who are involved in running taster/starter sessions for:
children and young people as part of a wider educational experience;
people as part of a leisure, activity, social or holiday experience;
people wanting 'to have a go' at the sport; maybe as a potential new regular participant.
The process of completing the qualification aims to help prepare candidates for their first paddlesport instructing role; 'primed and ready'.
The qualification is designed such that the instructor can choose the craft from which they work (one of: kayak, open canoe, sit on top, or stand up paddleboard); and can look after others in a range of stable craft (kayaks, open canoes, sit on tops, and stand up paddleboards); as both single discipline and mixed fleets.
---
This course is NOT for a novice who has never paddled before. The pre-requisite is below for what you need PRIOR to attending the course.
Bibbys Farm puts on a series of sessions on a Wednesday evening for Scouters/Guiders who want to learn and develop their skills and this is free of charge. Talk to the office about how to get involved with these sessions…….
The skills required are quite basic probably similar to old 2 star plus a bit
BC gives the following guidance
safe and efficient launching and landing from a range of reasonable access/egress points with the boat/board afloat (e.g. pier, steps, slip- way, beach), without using the paddle or an assistant;
control in a straight line with little use of braking or correction strokes;
accurate manoeuvring (turning, steering, accelerating/decelerating, reversing, sideways);
We would relate this to can a paddler get their chosen craft to a rescue a capsized paddler in an efficient and quick way
Bookings
Do you already have an account with us?
Sign In
Log in if you already have an account with us.