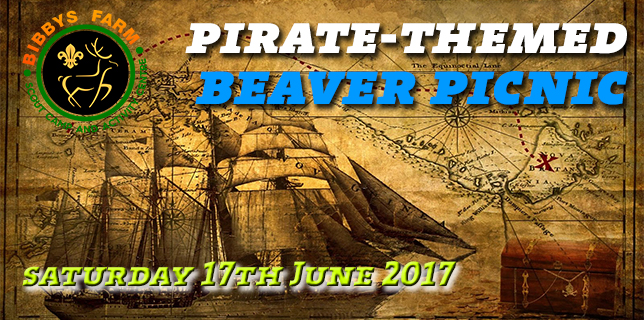 Date/Time
Date(s) - 17/06/2017
09:30 - 16:00
Location
Bibbys Farm
Categories
Arr, me hearties!
Climb aboard for a totally pirate themed day of activities aimed at the Beaver age range (Rainbows & Brownies aged 6-8 also very welcome)
We'll start with a welcome on board ship flagbreak with a skull & crossbones and then start the days activites which will include a huge array of our normal activities all themed to the day on top of a load more especially "shipped in" for the day.
Hunt for gold treasure with prizes to those who find the most.
Bring along a packed lunch so we can all picnic together at lunchtime, drinks will be provided.
£3.50 per person, leaders and young people alike.
We're expecting this to be very popular so reserve your places sooner rather than later at risk of missing out.
Bookings
Bookings are closed for this event.