Date/Time
Date(s) - 07/07/2018
09:30 - 16:00
Location
Bibbys Farm
Categories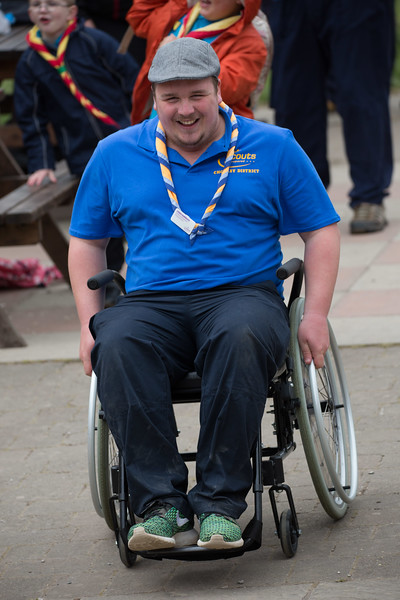 Building on the huge success of last year's event, this one will be bigger and hopefully even better too.
Bibbys Farm are working on this in conjunction with Kyle Woods from Chorley District as a joint Chorley/Bibbys Farm event as we both bring great parts of this day together to make it a huge success.
In the spirit of what we are trying to do, Kyle asked a young Cub Scout to write the advert, he's incredibly dyslexic, and wouldn't even write a sentence a few months ago:
---
Disability awareness day by Tobey Percival aged 10.
Everyone is different, but that's okay
Come and enjoy yourself at disability awareness day. 7th of July, Bibbys farm is the place to be.
£10 per person. Leaders in ratio go free!
Have lot's of fun, be safe on lots of activities.
Wheelchairs, archery and gold medals galore. Cavebus, blind football, climbing and so much more!
So come and join us its fun for you all!
---
Please book using the form below and please comment in the box provided if your adults would be willing to assist in running one of the bases.
Leaders come for free based upon the usual Scout Rations 1:6 for Beavers or 1:8 for other sections so for every 12 beavers you bring (or 16 Scouts etc) you get two leaders for free. Book for the paying number in the form and let us know in the comments how many of each are coming please.
Please also comment if your leaders are able to assist in the running of a base for a session….
Bookings
Bookings are closed for this event.