Date/Time
Date(s) - 14/10/2016 - 16/10/2016
19:00 - 16:00
Location
Bibbys Farm
Categories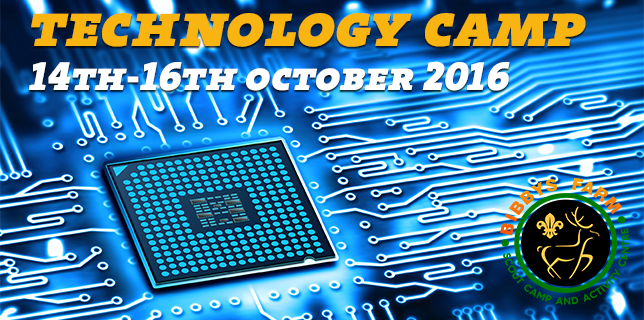 We've run a successful JOTA/JOTO (Jamboree on the air and internet) weekend for a few years now but this year we are expanding it to do a lot more in the form of a technology camp.
The £25 fee includes camping for Fri and Sat night and also the materials for constructing your own electronic project each.
A Day visit for just the Saturday is also an option for £12
We have a lot of activities planned for the weekend all around a technological theme, come back to this page which we'll update as we get confirmed attendance.
Bases planned:
Shortwave radio (Jamboree on the air)
Internet chat (Jamboree on the internet)
Electronic construction including soldering
Photography and digital photography
Radio Fox Hunt
Radio Orienteering
Geocaching
Places are limited so we recommend booking early to avoid disappointment.
Leaders don't need to pay the full price, just the camp fee for each evening if staying over and if they like, they can also opt to build one of the electronic projects themselves for £10
Bookings
This event is fully booked.